About
Angels on Stage enhances the lives of children and young adults with special needs by breaking down stereotypes and empowering them to develop friendships, independence, confidence, self-esteem, and general life skills through the medium of professional performing arts.
Angels on Stage is a non-profit organization serving the special needs community of Northern California. We provide a skill-based program for children and young adults with disabilities of any type and degree, ages 5-22 years, using performing arts as the medium.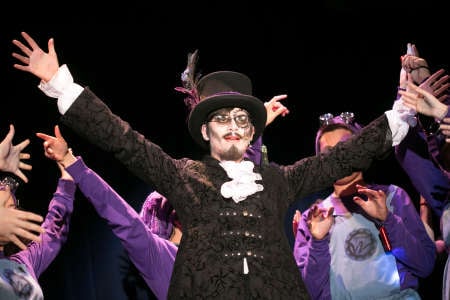 Learn More
Watch a video about Angels on Stage!
Get Involved!
Service Opportunities
Host a bake sale, garage sale, or other fundraiser benefiting Angels on Stage.
**Currently on HOLD due to COVID 19. Please reach out to Meike Sillevis Smitt-Huizinga at with questions or to donate!** Organize for ...
Educational Activities
Sign Up for Our Newsletter
Stay up-to-date with the latest service opportunities and events in your area!