Meet Molly!
Molly is a social entrepreneur who has focused her career on helping establish and build mission-driven organizations. She knows how transformational early community service opportunities can be for kids, and as a mother of four, she also knows how precious time is to busy parents.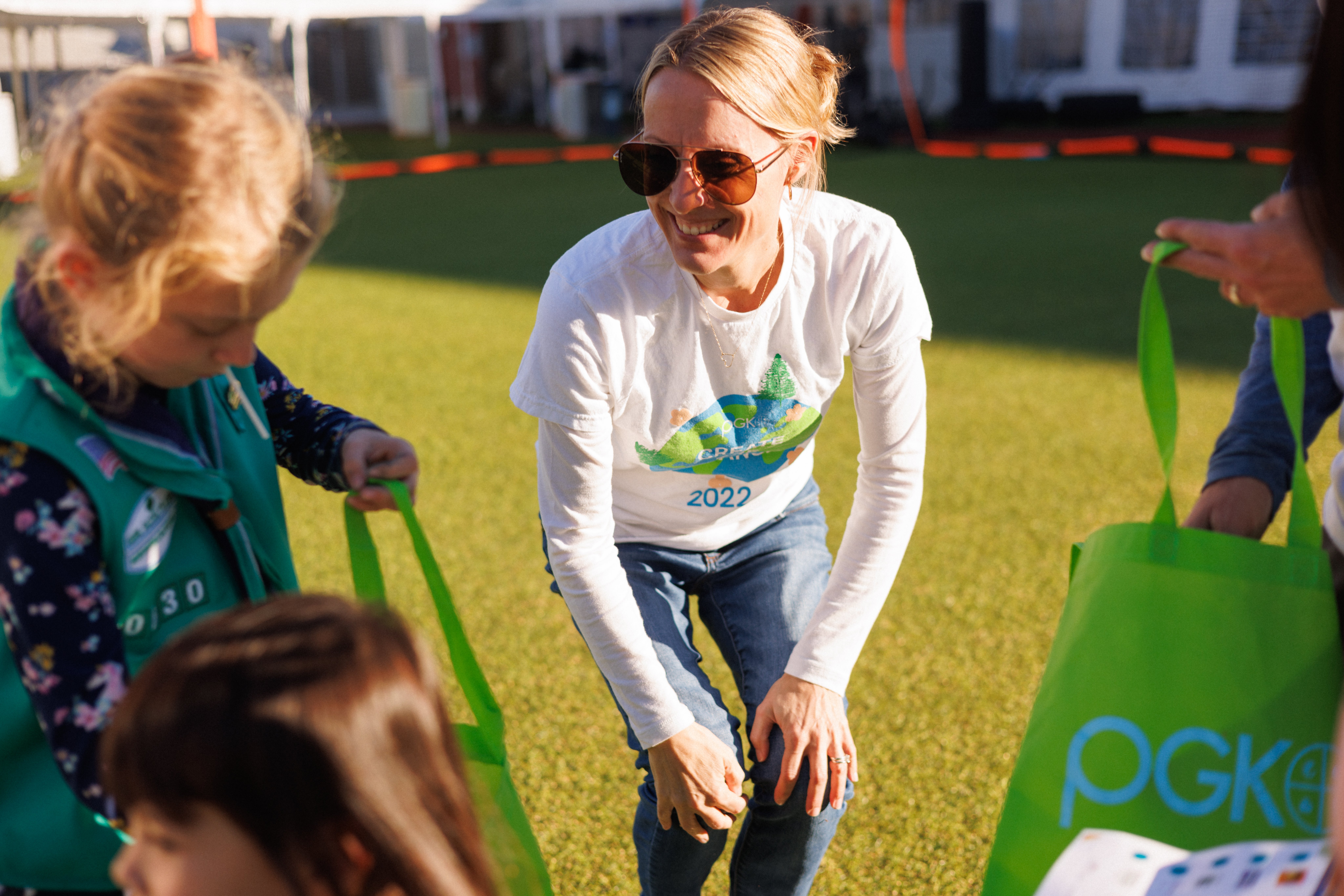 In 2011, Molly looked for an online resource to find age-appropriate volunteer activities for her young kids. She quickly realized that there was no online space dedicated to connecting kids and families to age-appropriate service opportunities. So, she decided to fill this need and launched Project Giving Kids. For more than a decade, PGK has made it easier for families and kids to find volunteer opportunities as the first step in making service a more actionable part of young people's lives.
In addition to the transformative impact that engaging in service has on kids and families to build compassion and strengthen communities, there's another side to the equation. The nonprofit sector is vital to the fabric of our society and they need to grow their future pipelines. Molly designed Project Giving Kids to help buoy the nonprofit sector through a powerful parent/child engagement model.
Before founding Project Giving Kids in 2012, Molly served as a policy analyst for a safety net hospital system, an independent consultant for the nonprofit sector, and vice president of a college access organization focused on helping low-income and first-generation college students. Molly believes strongly in the power of young people to inspire all generations and that positive systemic change is possible when young people are aware and empowered to address the issues facing society. Molly graduated Summa Cum Laude from DePauw University and also holds a master's degree from the Heller School for Social Policy and Management at Brandeis University. Passionate about kids, kindness, and creating positive change, Molly lives in central Florida with her husband and four children.
Sign Up for Our Newsletter
Stay up-to-date with the latest service opportunities and events in your area!