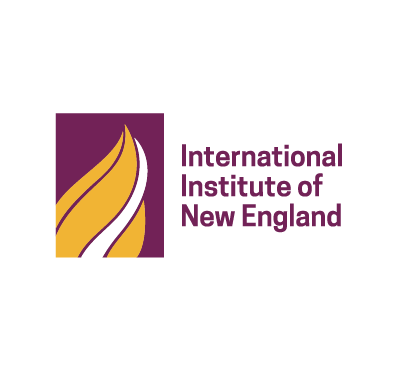 International Institute of New England (IINE)
Taylor Donaldson , Intern & Volunteer Program Manager
2 Boylston Street, 3rd Floor
Boston, Massachusetts 02116
volunteers@iine.org
(617) 695-9990
About
The mission of the International Institute of New England (IINE) is to create opportunities for refugees and immigrants to succeed through resettlement, education, career advancement, and pathways to citizenship. One of the oldest and largest human services organizations for New Americans in the region, IINE serves more than 3,500 people each year in Boston and Lowell, Massachusetts, and Manchester, New Hampshire. Our programs include case management, youth and family services, English for Speakers of Other Languages (ESOL), employment, skills training, and immigration legal services.
The International Institute is a leader in the creation of programs and services for new Americans. Our expertise comes from more than 100 years of welcoming immigrants from every region of the world and more than 40 years of resettling refugees in New England. IINE is one of the few immigrant service providers in the region that specializes in receiving and placing refugees in local communities.
Our staff is the first to welcome newly arrived refugees at Logan or Manchester-Boston Regional Airport, we work closely with refugees in their first year in their new communities, and we provide a continuum of services to them during their first five years in the United States.
Learn More
Watch a video about International Institute of New England (IINE)!
Get Involved!
Service Opportunities
Educational Activities
Sign Up for Our Newsletter
Stay up-to-date with the latest service opportunities and events in your area!