Explore Our Nonprofit Partners
Explore Our Nonprofit Partners
About
Our Mission: To transform the lives of families with children who are homeless by mobilizing a diverse community to provide shelter, education and comprehensive support.
Family Promise Metrowest offers a continuum of programs to our families: 1)
Shelter

is provided at our Day Center in Natick, where professional family coaches assist families in reaching goals addressing health, parenting, transportation, finances and future housing. Volunteers provide meals and support our shelter families several times/week. These volunteer roles are most often filled by our network of multi-faith congregations; however, when congregations can't fill the roles, we look to the wider community for help. 2) Our

SAIL Program

offers family coaching and subsidies to families after leaving shelter and moving into the community. 3) Our

LIFE Program

is a homelessness prevention program keeping families who are facing homelessness in their homes and providing family coaching to ensure long-term stability. 4) Our

Steps to Success Program

is available to families in any of our programs and aims to maximize their earning potential by emphasizing education and career exploration.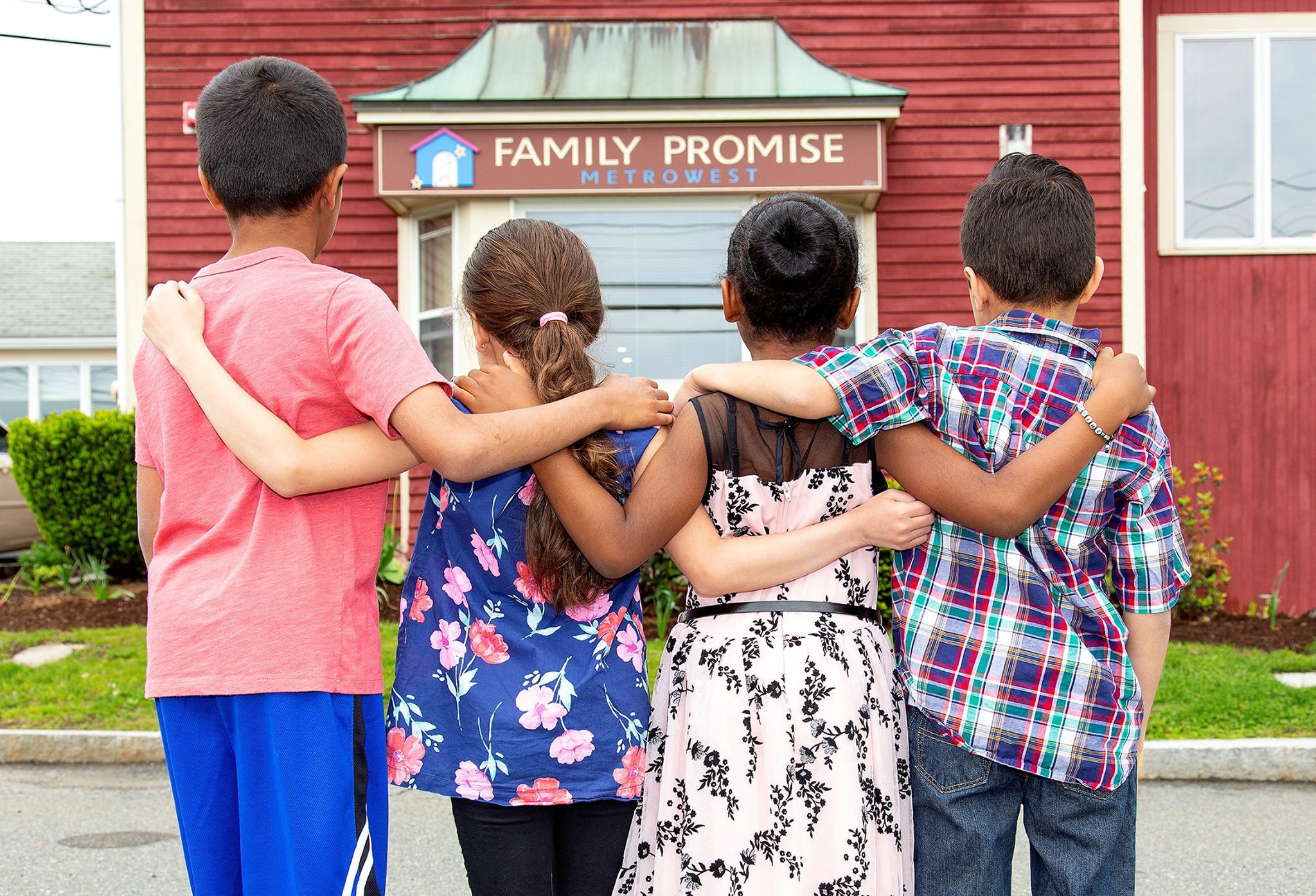 Learn More
Watch a video about Family Promise Metrowest!
Get Involved!
Service Opportunities
Complete Volunteer Orientation and become an FPM advocate. Family homelessness is best addressed when members of the community are educated and aware of the complexity of the issue and are willing ...
We need approx. 2 individuals 14 or older (younger children also welcome) to engage in activities such as putting together our mini-soccer net, clean out the outdoor ...
Educational Activities
Create the Change® partners with nonprofit organizations that we believe offer age-appropriate service opportunities for youth and families. All of our partners sign a collaboration agreement promising to provide age-appropriate activities in a safe environment.
Create the Change® does not run, host, or facilitate the service opportunities seen here, nor are we responsible in any way for the management (financial or otherwise) of the organizations we feature.
Always be sure to do your own research on the nonprofit organization and service opportunities available to make sure it's a good fit for you before getting started. You may find the organization's contact information on their profiles.
Sign Up for Our Newsletter
Stay up-to-date with the latest service opportunities and events in your area!