Explore Our Nonprofit Partners
Explore Our Nonprofit Partners

Habitot Children's Museum
Gina Moreland , Executive Director
2065 Kittredge St.
Berkeley, CA 94704
gina@habitot.org
510 647-1111 x 12
About
**Habitot is currently closed due to COVID, but check out our
website

for cool virtual fun!**
Habitot Children's Museum is a hands-on discovery museum for 0-5 year old children designed to encourage learning through play and building social interaction with family members and between children. Nurturing family relationships is especially important for isolated parents, teen parents, special needs families, homeless families, foster families many others who are included for free or low cost through our inclusion programs. Habitot features play and learning exhibits, an Art Studio, drop-in children's classes, field trips, birthday parties and frequent public events and performances.
We serve 60,000 visitors annually, including drop-in visitors, participants in classes, programs, field trips and birthday parties.? Visitors are diverse, with 53% multiracial or persons of color, and most come primarily from Alameda and Contra Costa counties, although visitors come from all over the Bay Area and beyond.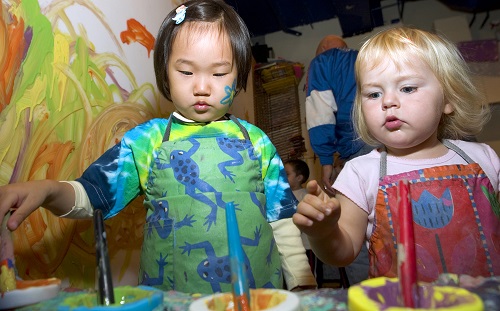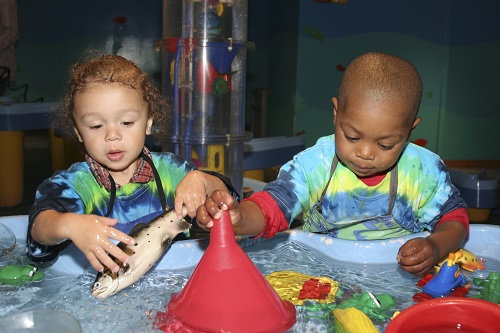 Learn More
Watch a video about Habitot Children's Museum!
Get Involved!
Service Opportunities
Educational Activities
There are a ton of great STEM (science, math, engineering, technology) activities for toddlers online. You can't go wrong with replicating Habitot's water play, bubbles, cooking, sand play, and ...
Create the Change® partners with nonprofit organizations that we believe offer age-appropriate service opportunities for youth and families. All of our partners sign a collaboration agreement promising to provide age-appropriate activities in a safe environment.
Create the Change® does not run, host, or facilitate the service opportunities seen here, nor are we responsible in any way for the management (financial or otherwise) of the organizations we feature.
Always be sure to do your own research on the nonprofit organization and service opportunities available to make sure it's a good fit for you before getting started. You may find the organization's contact information on their profiles.
Sign Up for Our Newsletter
Stay up-to-date with the latest service opportunities and events in your area!