Explore Our Nonprofit Partners
Explore Our Nonprofit Partners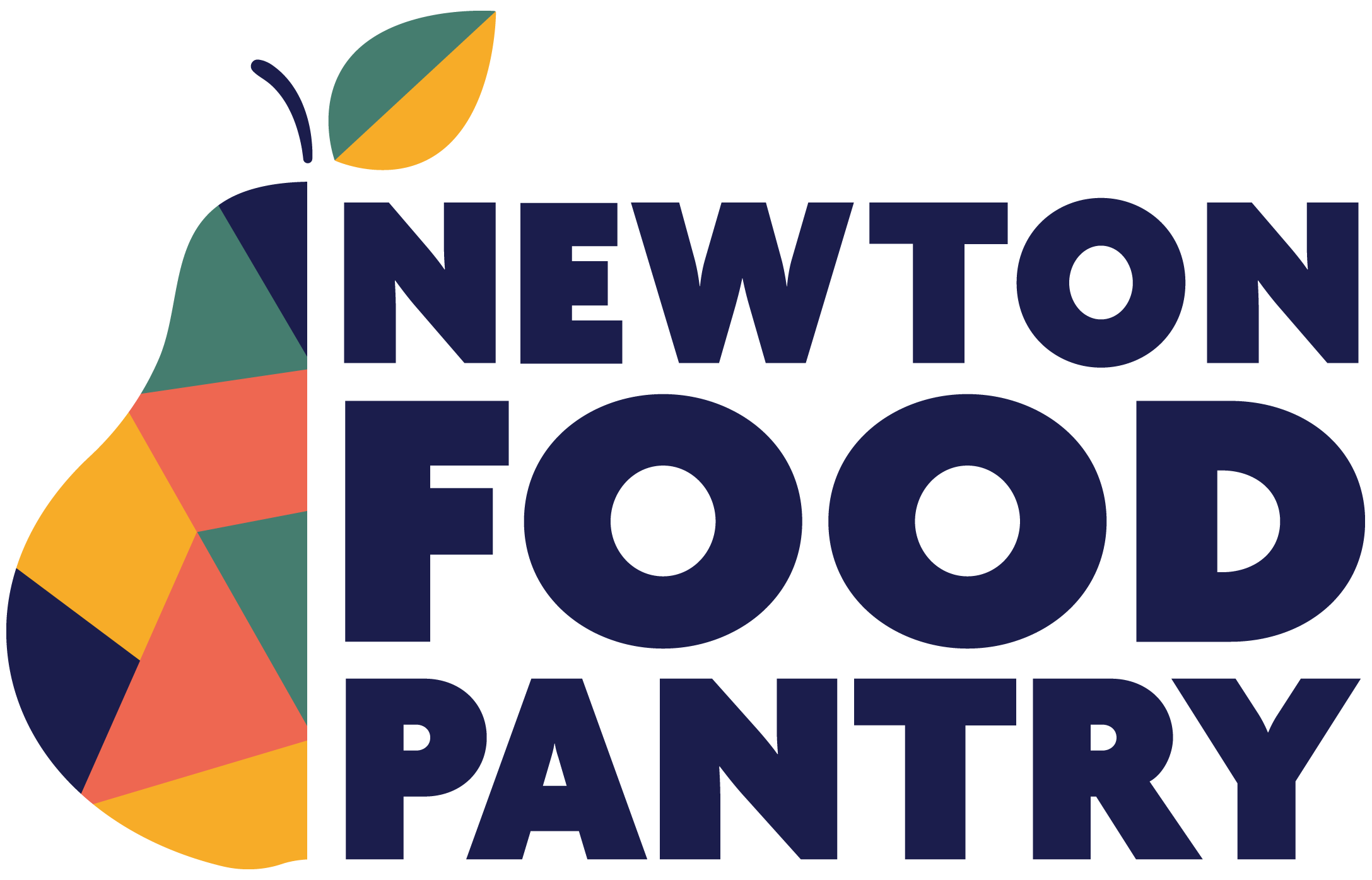 About
The Newton Food Pantry aims to alleviate food insecurity in Newton by providing supplemental food and personal care products to community members in need, serving our clients with dignity, compassion and respect. We believe no one deserves to go hungry, and everyone has a right to nutritious food. We address food insecurity with a community-based approach and value equity and inclusion.
The Newton Food Pantry is an independent nonprofit currently serving over 1800 Newton residents. Founded in 1983, the Newton Food Pantry is the oldest and largest food pantry in the city and receives no direct city or other government funding. Twice every month, clients are invited to choose a 5-day supply of nutritionally-balanced food including dry goods, produce, dairy, proteins and vital personal care products. To meet their health and other needs, clients find a wide variety of fresh fruits and vegetables and culturally-relevant foods.
During the height of the pandemic, the Newton Food Pantry offered curbside distribution of pre-bagged groceries and delivery to seniors residing in Newton Housing Authority complexes. In September 2021, clients were invited back inside to shop in our renovated pantry space. Bulk delivery to senior clients and medially homebound clients continues.
In 2021, we launched several innovative initiatives to help combat food insecurity throughout the community. The Newton Community freedge, is a 24/7 free refrigerator and pantry, based on the principle of "take what you need and leave what you can". This volunteer-led initiative, organized by the Newton Food Pantry in collaboration with other local organizations, joins a growing network of other community fridges in the Greater Boston area and throughout the country. Learn more on our
freedge page.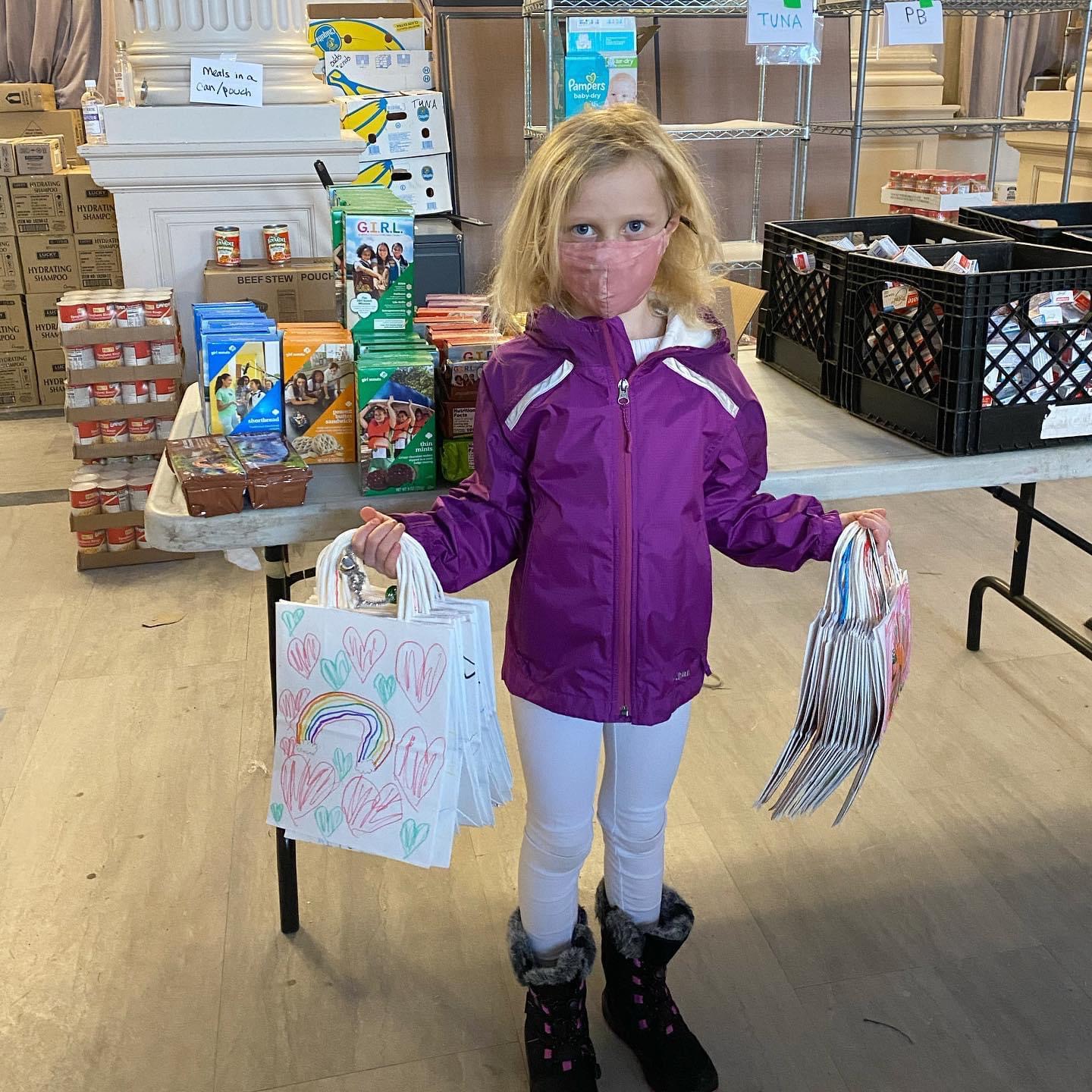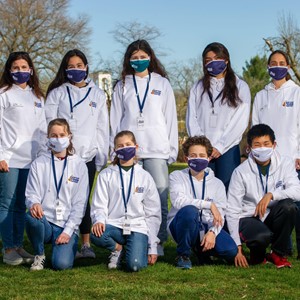 Learn More
Watch a video about Newton Food Pantry!
Get Involved!
Service Opportunities
In an effort to provide extra food to the children we serve at the Newton Food Pantry, we distribute snack bags for the children of our clients each time they come ...
On average, 11 shoppers per hour visit the Freedge for supplemental food and personal care items. It takes a village to fulfill this community demand. Individuals, families, and businesses are ...
Volunteer jobs range from pre-bagging groceries for our senior clients to pantry setup to assisting our clients while shopping. Details can be found
Volunteers may be asked to greet clients, assist with their shopping and bring their grocery bags to their cars. As a ...
Educational Activities
Create the Change® partners with nonprofit organizations that we believe offer age-appropriate service opportunities for youth and families. All of our partners sign a collaboration agreement promising to provide age-appropriate activities in a safe environment.
Create the Change® does not run, host, or facilitate the service opportunities seen here, nor are we responsible in any way for the management (financial or otherwise) of the organizations we feature.
Always be sure to do your own research on the nonprofit organization and service opportunities available to make sure it's a good fit for you before getting started. You may find the organization's contact information on their profiles.
Sign Up for Our Newsletter
Stay up-to-date with the latest service opportunities and events in your area!