Explore Our Nonprofit Partners
Explore Our Nonprofit Partners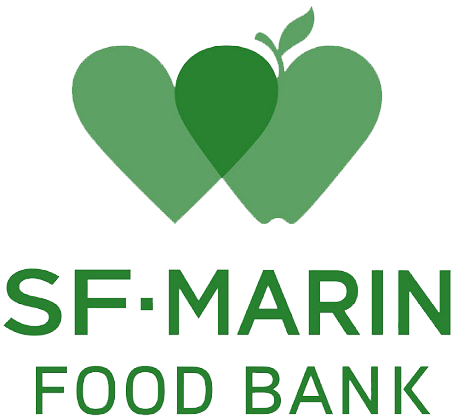 San Francisco-Marin Food Bank
About
Together, we can end hunger in San Francisco and Marin!
The Food Bank continues to do the day-in and day-out job of making sure vulnerable neighbors get the food they need. We have raced to put new programming and solutions in place, one by one, to be able to continue providing food and helping our community through this crisis.
We envision a community where everyone is able to obtain enough nutritious food to support the health and well-being of themselves and their families. From our pantry network and home-delivered groceries, to our nutrition-education classes and food-stamp enrollment, we work in many ways to nourish and empower neighbors in need.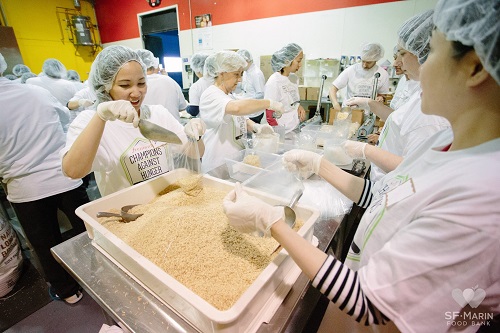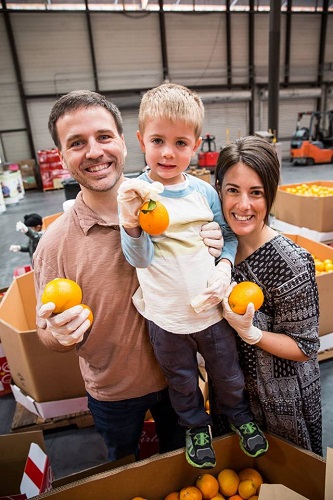 Learn More
Watch a video about San Francisco-Marin Food Bank!
Get Involved!
Service Opportunities
Together, we can end hunger! Host a Food and Fund Drive with your office, school, club, or congregation. Ask friends and family to celebrate your next birthday, anniversary, or other milestones ...
Help us sort and pack food, usually fresh fruit or grains, into sizes that are convenient for families to receive. You'll be in our warehouse with many other volunteers together getting food ready ...
Load up your car and bring groceries on a weekly basis to homebound recipients. Right now we have an urgent need for help! Your role as a volunteer is crucial because it is through you that ...
Encourage your neighbors to donate food for our community! Each year, we partner with our friends at NBC Bay Area and Safeway for the Feed The Need holiday food drive. ...
To support those who no longer have access to food, the Food Bank is opening a number of pop-up pantries. Many of our more than 275 community food pantries have had to close recently due to ...
Get involved in the community – help a partner on a long-term basis with their weekly pantry distributions.
Educational Activities
Create the Change® partners with nonprofit organizations that we believe offer age-appropriate service opportunities for youth and families. All of our partners sign a collaboration agreement promising to provide age-appropriate activities in a safe environment.
Create the Change® does not run, host, or facilitate the service opportunities seen here, nor are we responsible in any way for the management (financial or otherwise) of the organizations we feature.
Always be sure to do your own research on the nonprofit organization and service opportunities available to make sure it's a good fit for you before getting started. You may find the organization's contact information on their profiles.
Sign Up for Our Newsletter
Stay up-to-date with the latest service opportunities and events in your area!