Explore Our Nonprofit Partners
Explore Our Nonprofit Partners
About
For over 30 years, St. Francis House has welcomed adults experiencing homelessness and poverty every day in the heart of downtown Boston. Serving an average of 500 people each day, we provide our guests with everything they need to rebuild their lives: meals, clothing, access to medical care, help finding jobs, and housing.
People come to St. Francis House for breakfast or lunch, to get a pair of shoes or change of clothing, see a doctor, get help finding a job, or help in finding housing. While people cannot sleep here at night, we are open every day of the year, no matter the weather, for anyone who needs help and has no place to go. Our volunteers help prepare and serve meals, and also host coat, shoe and sock drives for our guests in need.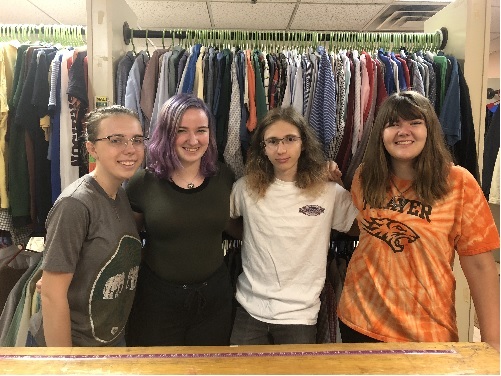 Learn More
Watch a video about St. Francis House!
Get Involved!
Service Opportunities
Educational Activities
Create the Change® partners with nonprofit organizations that we believe offer age-appropriate service opportunities for youth and families. All of our partners sign a collaboration agreement promising to provide age-appropriate activities in a safe environment.
Create the Change® does not run, host, or facilitate the service opportunities seen here, nor are we responsible in any way for the management (financial or otherwise) of the organizations we feature.
Always be sure to do your own research on the nonprofit organization and service opportunities available to make sure it's a good fit for you before getting started. You may find the organization's contact information on their profiles.
Sign Up for Our Newsletter
Stay up-to-date with the latest service opportunities and events in your area!