San Francisco Campus for Jewish Living
Keyatta Shade , Director, Volunteer Services
302 Silver Avenue
San Francisco , CA 94112
kshade@sfcjl.org
415-469-2229
About
Our Mission is to enrich the lives of older adults. Our Vision is to become a regional resource as an integral part of a continuum of care throughout the Bay Area that provides senior adults with a variety of life enriching programs and services that are accessible, promote individual dignity, encourage independence, connect them to their community, and reflect the social, cultural, and spiritual values of Jewish tradition.
Help us bridge the perceived divide that exist between older adults and young people and demonstrate the many benefits of international connection including but not limited to: Making young people more comfortable with having conversations with both older adults in their own families and in society at large and Preventing isolation amongst older adults
We serve older adults through skilled nursing, short term rehabilitation, and long term residencies, and are also in the midst of opening an assisted living facility. Programs include arts and crafts, technology training, music appreciation, games like bingo and poker, companionship and much more. We serve everyone and are open to all volunteers regardless of religion, ethnicity, gender identity or sexual preference.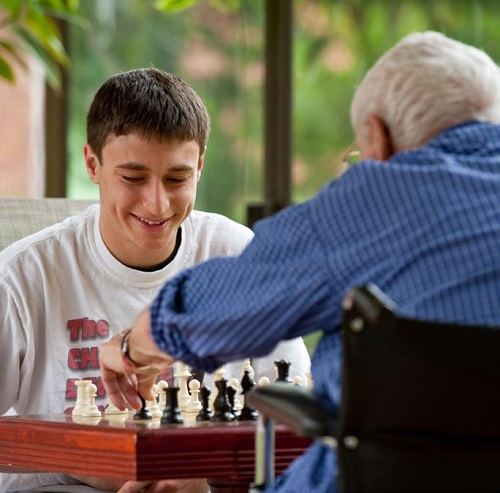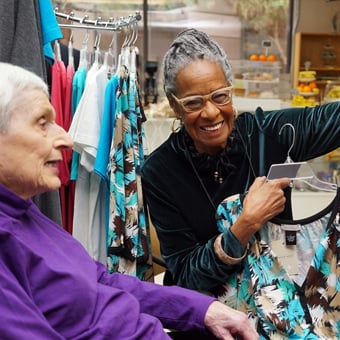 Learn More
Watch a video about San Francisco Campus for Jewish Living!
Get Involved!
Service Opportunities
Operated by a 501(c)(3) nonprofit corporation, we serve a significant number of patients and residents each year in our Jewish Home & Rehab Center, located on the nine-acre San Francisco ...
At the SF Campus for Jewish Living, our mission is to enrich the quality of life of older adults. Our ...
Educational Activities
Sign Up for Our Newsletter
Stay up-to-date with the latest service opportunities and events in your area!