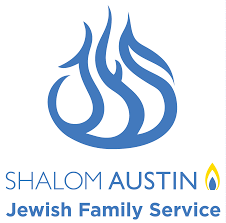 Shalom Austin Jewish Family Service
About
Volunteers allow Shalom Austin to fulfill its mission to the Jewish community and the greater Austin community. Bringing light to those dark areas of our world, volunteering at Shalom Austin will impact your life as much as those you serve.
Shalom Austin is the hub of Jewish volunteering in Central Texas. We strive to create accessible and meaningful volunteer experiences for all ages and interests that are rooted in tikkun olam (repairing the world), a central tenet of Judaism. By engaging the community in acts of tzedekah (justice) and gemilut chasadim (acts of loving-kindness) we as a community can work together toward tikkun olam.
Together with our community as well as partner organizations, we address food insecurity, social isolation, ecowellness, refugee resettlement efforts, and more.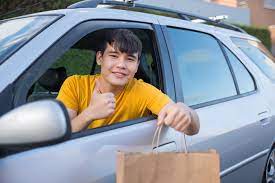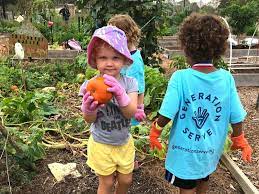 Learn More
Watch a video about Shalom Austin Jewish Family Service!
Get Involved!
Service Opportunities
The Jewish Family Service Client-Choice Food Pantry addresses food insecurity in all communities in the Greater Austin area. We rely on the support of the Austin community for donations of food ...
Educational Activities
Sign Up for Our Newsletter
Stay up-to-date with the latest service opportunities and events in your area!