Disclaimer - Create the Change® partners with nonprofit organizations that we believe offer age-appropriate service opportunities for youth and families. All of our partners sign a collaboration agreement promising to provide age-appropriate activities in a safe environment. Create the Change® does not run, host, or facilitate the service opportunities seen here, nor are we responsible in any way for the management (financial or otherwise) of the organizations we feature. Always be sure to research the nonprofit organization and service opportunities available to make sure it's a good fit for you before getting started. You may find the organization's contact information on their profiles.
Cabinet Clear-Out Activity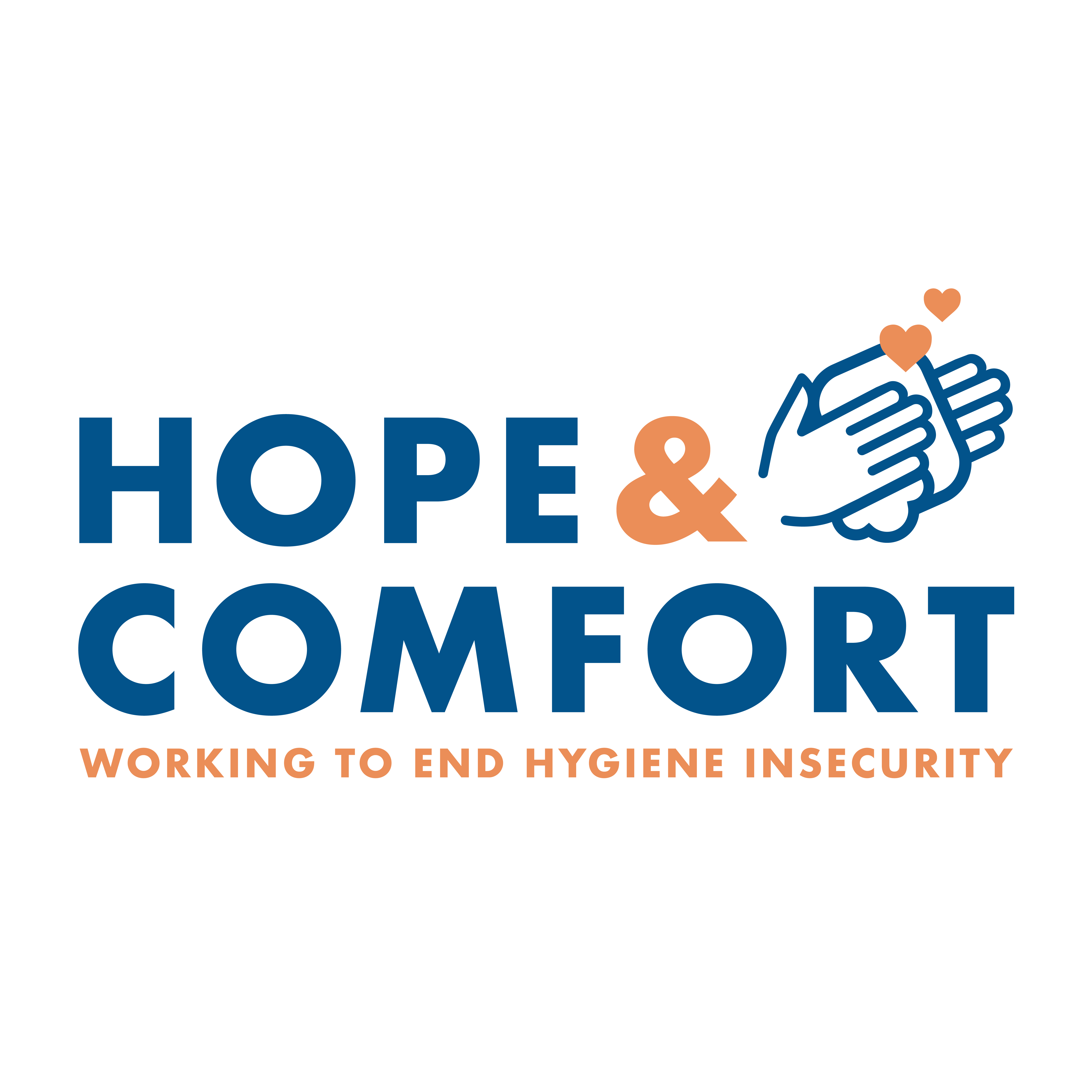 Description
Many of us stock up on hygiene products and then forget about them. Clearing out your cabinets and donating your unused and unexpired hygiene products is a fun way to support Hope & Comfort's mission while also de-cluttering your home!
What's Needed To Complete
Bag for collection.
Special Requirements
We also ask that you wash or sanitize your hands frequently when performing this project. If you are handling hygiene products directly, please wear gloves.
How It Makes A Difference
Hygiene access particularly access to soap for proper hand washing is more important than ever. As an essential business, we will remain open for Greater Boston youth and families in need. We especially need full-size shampoo, deodorant, bars of soap, menstrual products, and toothpaste. We also appreciate any other donations you can gather.
Where to Serve
From Home/Anywhere*
Instructions
We kindly ask that you refrain from completing this activity if you or someone you are in close contact with has been sick within the last 3 weeks. Empty out your medicine cabinet and other hygiene storage areas. Set aside any extra, unused, and unexpired hygiene items you may have and place them in a bag to donate to Hope & Comfort. Dispose of any expired or questionable hygiene items. Recycle or reuse containers whenever possible. Thank you for being green! If you found expired medications, dispose of them safely by visiting the Mass.gov website and finding your nearest safe disposable site. Step back and marvel at your clean cabinets, as well as the products you set aside to support youth and families in need. Snap a photo and tag us on Facebook/Instagram at @hopeandcomfort or Twitter at @hopeandcomfort1! Be sure to include Create the Change®too @ProjectGivingKids. let us know you're all set and ready to donate products by emailing mailto:amacdonald@hopeandcomfort.orgamacdonald@hopeandcomfort.org or calling/texting 774-847-1224. Let us know you learned of this opportunity through Create the Change® ® ® ®. When we connect, we'll let you know the best and safest way to get these to us. Thank you for joining the fight to end hygiene insecurity! Clear out your cabinets and donate unused and unexpired hygiene products! Let's get started!
Please Create An Account To View All Service Opportunities
Register with us...see your impact - get an account - access to all info...track of all doing.

Find your Match
Worem ipsum dolor sit amet,
consectetur adipiscing elit.
Etiam eu turpis molestie.

To Know What's New
Worem ipsum dolor sit amet,
consectetur adipiscing elit.
Etiam eu turpis molestie.

To Get Ideas
Worem ipsum dolor sit amet,
consectetur adipiscing elit.
Etiam eu turpis molestie.

To Find Helping Hands
Worem ipsum dolor sit amet,
consectetur adipiscing elit.
Etiam eu turpis molestie.