Disclaimer - Create the Change® partners with nonprofit organizations that we believe offer age-appropriate service opportunities for youth and families. All of our partners sign a collaboration agreement promising to provide age-appropriate activities in a safe environment. Create the Change® does not run, host, or facilitate the service opportunities seen here, nor are we responsible in any way for the management (financial or otherwise) of the organizations we feature. Always be sure to research the nonprofit organization and service opportunities available to make sure it's a good fit for you before getting started. You may find the organization's contact information on their profiles.
Collect School Supplies for unhoused Students in MA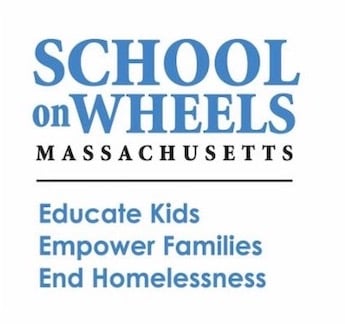 Description
More than 24,000 students enrolled in Massachusetts public schools are identified as unhousedness. In addition to tutoring and mentoring, we provide customized backpacks, grade-level books and academic supplies to support more than 6,000 students each year. Volunteer your family, group or company to stage a supply drive - or visit our headquarters to help customize backpacks for students in grades K - college. For a supply drive of your own, we will produce your personal flyer to help get you started. In addition to grade-level books and supplies, our volunteers add a personal note of inspiration into each backpack.
What's Needed To Complete
Computer, printer, and paper to make flyers/signs. Large cardboard boxes or storage bins to collect donations. Bags or boxes for transporting (or mailing) donated items.
Whose Help Is Required
School, club, business, or any group of children or teens (some adult involvement may be required to help with planning and drop off of collected items).
Special Requirements
All items must be NEW.
How It Makes A Difference
You can make a difference for kids by collecting new backpacks and school supplies for children and teens facing unhousedness to ensure they have what they need to succeed in school.
Where to Serve
In-Person/On Site
Instructions
Decide when and where to hold your supply drive. To schedule your drive or visit, contact School on Wheels at 508-587-9091 or email mailto:mal@sowma.orgmal@sowma.org to let us know you heard about us through Create the Change® ® ® ®! We will add you to our "Kids Helping Kids" program, create a flyer with your details (dates, drop-off locations, your group logo if applicable, supplies needed,) and send to you via email. From there you c share your personalized flyer within your community or with friends, family,schoolo,l or club! Some suggestionsare provide below, but you can also visit the https://www.sowma.org/get-involved/donate/supply-drive" target="_blank" rel="noopenerSchool on Wheels' website to get a list of the most up-to-date needs. Be sure to ask permission before placing donation bins in your selected location(s). Mark the bins clearly with your flyer telling all the details of your drive. Be sure to let people know that items should be new. Put flyers in visible places, as well as on your collection boxes. (Be sure to ask first before posting signs.) Ask family and friends to help spread the word too. At the end of the collection period, complete our online material donation form so we can send you a receipt/thank you. If you have people who would like a personal receipt/thank you for tax purposes, please list their names and contact details. Mail or schedule a drop off or pick up of your donations to the address below. School on Wheels of Massachusetts 100 Laurel Street Suite 121 East Bridgewater, MA 02333 mailto:mal@sowma.orgmal@sowma.org span class="phone508.587.9091 SUGGESTED SCHOOL SUPPLIES NEEDED - ALL ITEMS MUST BE NEW Quality backpacks for boys & girls K-3, 4-6, and 7-12 grades. Books (new) for boys & girls K - 12 Large Pencil Boxes Zippered Pencil Pouches Fun Pencils Large Erasers Glue Sticks Blunt Children's Scissors Pencil Sharpeners (with cover) Washable Markers Broad Tip (8 pack) Colored Pencils Red Pens Highlighters Flexible Plastic Rulers Mechanical Pencils Index Cards (100 pack) Calculators (square root & scientific) Shiny Pocket Folders Composition Notebooks Single Subject Notebooks 1" Binders Binder Dividers 3-Holed, Lined Paper
Register with us...see your impact - get an account - access to all info...track of all doing.

Find your Match
Worem ipsum dolor sit amet,
consectetur adipiscing elit.
Etiam eu turpis molestie.

To Know What's New
Worem ipsum dolor sit amet,
consectetur adipiscing elit.
Etiam eu turpis molestie.

To Get Ideas
Worem ipsum dolor sit amet,
consectetur adipiscing elit.
Etiam eu turpis molestie.

To Find Helping Hands
Worem ipsum dolor sit amet,
consectetur adipiscing elit.
Etiam eu turpis molestie.