Disclaimer - Create the Change® partners with nonprofit organizations that we believe offer age-appropriate service opportunities for youth and families. All of our partners sign a collaboration agreement promising to provide age-appropriate activities in a safe environment. Create the Change® does not run, host, or facilitate the service opportunities seen here, nor are we responsible in any way for the management (financial or otherwise) of the organizations we feature. Always be sure to research the nonprofit organization and service opportunities available to make sure it's a good fit for you before getting started. You may find the organization's contact information on their profiles.
Fall Food Drive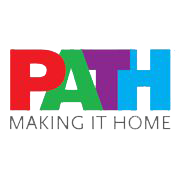 Description
Join us in supporting PATH's Fall Food Drive! This fall, our goal is to assemble and distribute over 800 Thanksgiving meal kits to those in need. Help us make sure that everyone in our community - housed and unhoused - can enjoy a special Thanksgiving meal! By donating items to our food drive, you will help provide enough food to assemble "Thanksgiving Boxes" to help PATH teams enrich the holiday experience of members of our community. The relationships you help build with food donations can be vital in helping our neighbors secure and supported. Urgent Needs: -Boxed stuffing mix -Cranberry sauce -Pie crust mix or dessert mix -Canned vegetables -Mashed potato mix or boxed mac & cheese -$20 grocery store gift card for a turkey In anticipation of a need for over 800+ Thanksgiving Baskets to support our clients to enjoy a special meal for Thanksgiving, we would love to work with you to provide the materials necessary for the holidays.
What's Needed To Complete
Special Requirements
None
How It Makes A Difference
By providing much needed food items to individuals who have experienced unhousedness, you will be providing items that can help people stay safe and healthy. PATH's team will make sure the meal kits are delivered to individuals and families -housed and unhoused- and you can be sure that you are providing important care items AND hope to people in need.
Where to Serve
From Home/Anywhere*
Instructions
Figure out when and where you plan to donate food items. To schedule a donation drop-off, please go to epath.org/donate. 1. Ask friends and family for donations or to purchase extra food items the next time they go grocery shopping . Items should include boxed stuffing mix, cranberry sauce, pie crust mix, canned vegetables, mashed potato mix, or boxed mac & cheese. Please be sure to remind people that all items should be new. 2. Once you are sure that you and your helpers have gathered enough food items, plan an assembly party at home! Put food items of each type into a reusable tote bag. You may want to include a positive and uplifting note in each bag reminding the person who will receive it that you are thinking about them. 3. Reach out to pathvolunteers@epath.org to coordinate a time to drop off your food donations at our location during normal business hours: PATH 340 N. Madison Ave. Los Angeles, CA 90004
Please Create An Account To View All Service Opportunities
Register with us...see your impact - get an account - access to all info...track of all doing.

Find your Match
Worem ipsum dolor sit amet,
consectetur adipiscing elit.
Etiam eu turpis molestie.

To Know What's New
Worem ipsum dolor sit amet,
consectetur adipiscing elit.
Etiam eu turpis molestie.

To Get Ideas
Worem ipsum dolor sit amet,
consectetur adipiscing elit.
Etiam eu turpis molestie.

To Find Helping Hands
Worem ipsum dolor sit amet,
consectetur adipiscing elit.
Etiam eu turpis molestie.