Disclaimer - Create the Change® partners with nonprofit organizations that we believe offer age-appropriate service opportunities for youth and families. All of our partners sign a collaboration agreement promising to provide age-appropriate activities in a safe environment. Create the Change® does not run, host, or facilitate the service opportunities seen here, nor are we responsible in any way for the management (financial or otherwise) of the organizations we feature. Always be sure to research the nonprofit organization and service opportunities available to make sure it's a good fit for you before getting started. You may find the organization's contact information on their profiles.
Videos for Kids and Adults of all Abilities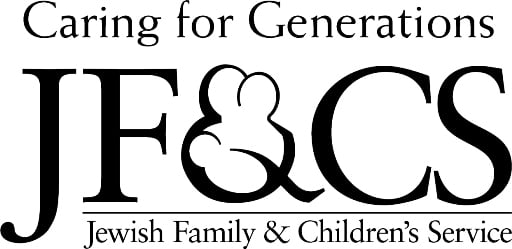 Description
JF&CS is creating a library of activities for our clients who are differently abled and cannot attend a school or a day program. Volunteers can record themselves on their phones doing an adaptive art project, dance, workout, yoga, song session, book reading, relaxation, or meditation.
What's Needed To Complete
A phone with a camera, or video camera.
Whose Help Is Required
An adult may be needed to help a child video and upload their creations.
Special Requirements
Parents may need to help a child upload a video.
How It Makes A Difference
JF&CS families with young children and adults with intellectual and development different abilities (IDD) are treasuring the videos that are being made by volunteers.
Where to Serve
From Home/Anywhere*
Instructions
Turn your video on. Lights, camera, action, Go! Recording Open camera app on your phone. Select video. Start recording (big red button in the center). Once recording, make sure you are using the back camera. If you're holding your phone with the screen facing you, the screen should show what's in front of you. Place your phone laying horizontally on a surface. Make sure it's not standing vertical; this can affect the quality once we upload it. You can lean your phone against a mug or other items if it's not up against a wall. Once your phone is placed horizontally, try and look at the screen to make sure it's pointed where you will be. At this point the phone is already recording, so you can start doing whatever you want for the video. I can cut out the set-up process once I have the video, just say out loud that you'd like to start the video while recording. Once you're done with your video, just press the big red record button again to end the video. Uploading to OneDrive from your phone Go to the Appstore and search for OneDrive Download the OneDrive app. It might ask for your Apple ID and password to download. Once the app downloads, open it. Sign in using your @jfcsboston email and password. You do not need an @jfcsboston email to use OneDrive, Dropbox, or Google Drive. Once you're signed in, click the plus in the top right corner. Select upload from the options that appear. Click photos and videos. Selects recents. Once in recents, you should see your photos and videos. Find the video you would like to send. If you just recorded it, it should be the last one at the bottom. After selecting the video, you'll see a small checkmark on the box of that video. Click done in the top right corner. From here, the video is uploading to OneDrive. On the bottom of your screen, there should be a blue bar that says -Uploading 1 of 1. If you're uploading more than one video, it will show you it's progress by saying - Uploading 1 of 2, or -Uploading 2 of 2. If you click the bottom blue bar, it will show you a moving progress bar of how long your video is taking. Uploading a video can take some time. Try to connect your phone to your home wifi if you're at home, this should help speed it up. While uploading, you can continue using your phone and not look at the app, it'll keep doing it on its own. Uploading a high quality, 3 minute video has taken me about 15-20 minutes in the past and it will take a while if your video is long, but it will eventually finish. Once done, the video will appear on your OneDrive screen. If you're on the progress bar screen, it will say done where the progress bar used to be. If not, you'll just see it in your OneDrive. From your OneDrive screen, click the three dots to the right of your video. Click Share From the screen that pops up, type in the email address of the person you want to send it to. You can also add a message to the email if you want. This screen will have an option that says -anyone with the link can edit. This option is fine since I will only be able to see the video, not any of the other files that may be on your OneDrive. Click send and you're done! This will send me a link to the video, which I can download and then put on Youtube.
Please Create An Account To View All Service Opportunities
Register with us...see your impact - get an account - access to all info...track of all doing.

Find your Match
Worem ipsum dolor sit amet,
consectetur adipiscing elit.
Etiam eu turpis molestie.

To Know What's New
Worem ipsum dolor sit amet,
consectetur adipiscing elit.
Etiam eu turpis molestie.

To Get Ideas
Worem ipsum dolor sit amet,
consectetur adipiscing elit.
Etiam eu turpis molestie.

To Find Helping Hands
Worem ipsum dolor sit amet,
consectetur adipiscing elit.
Etiam eu turpis molestie.