About
Grades of Green is a non-profit with the mission to inspire and empower kids and the broader school community to care for the environment. We differentiate our approach by offering personalized mentorship and hands-­on environmental leadership training to students across the globe!
STUDENTS AND TEACHERS! Take action to address the climate crisis by participating in our RISE Climate Solutions Campaign or LAUNCH Project Toolkits! During the Campaign, students will work closely with our Advisors to…
Become an expert on an environmental issue tied to the climate crisis
Develop a green solution related to that environmental issue to be implemented in their community

Learn to gain community support for their solution from the public, businesses and government leaders

Create meaningful change in their community by implementing their solution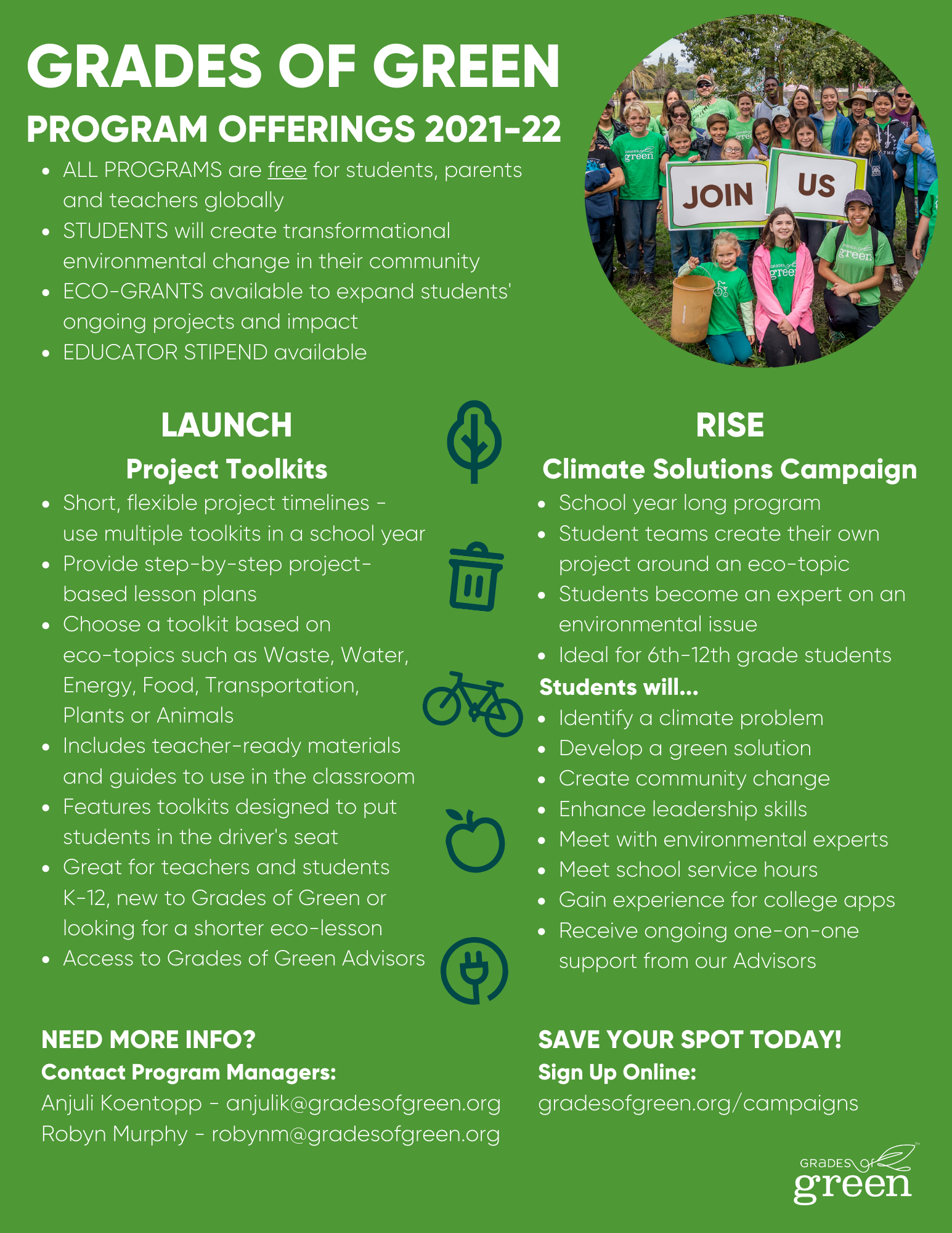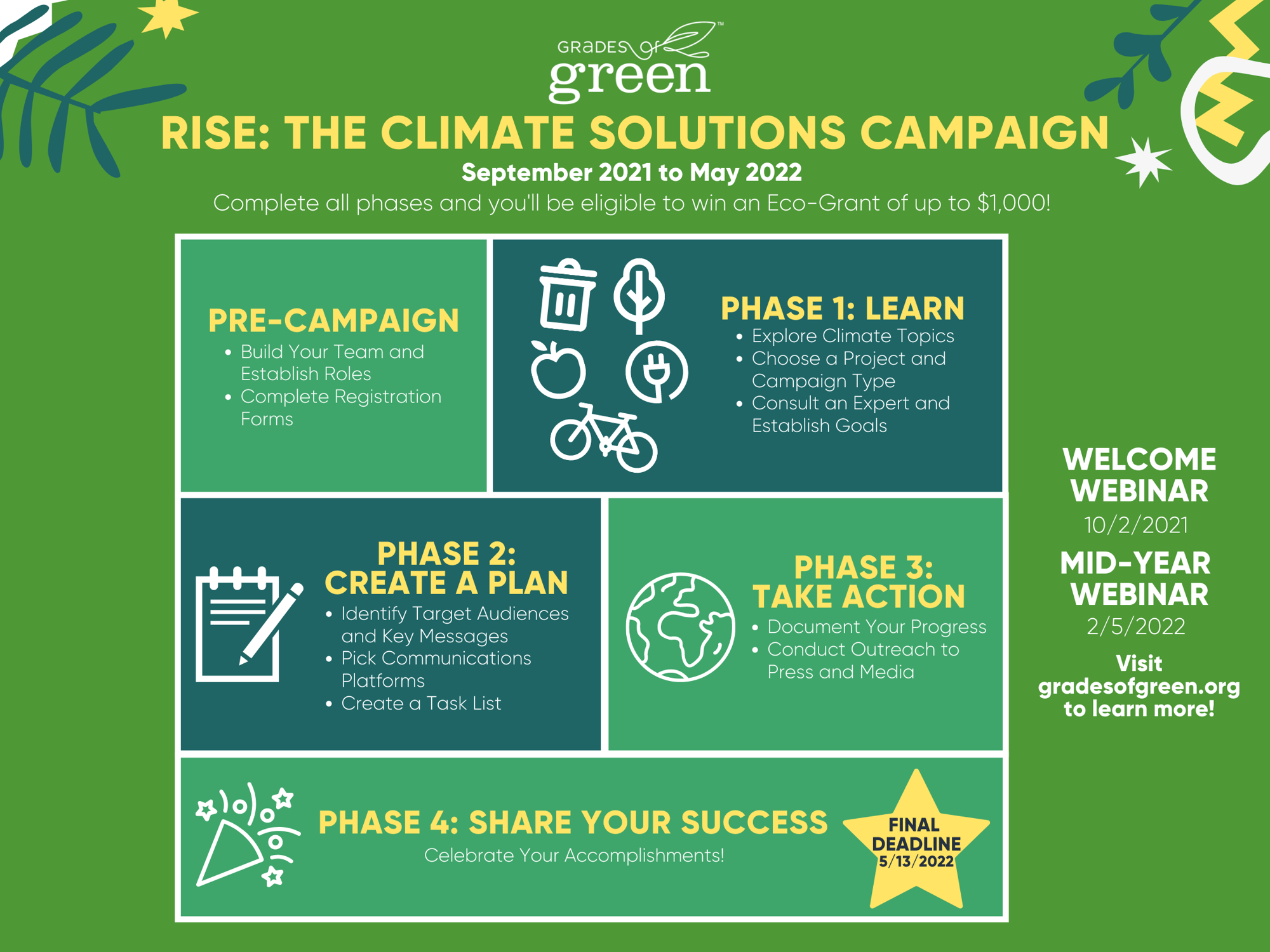 Learn More
Watch a video about Grades of Green!
Get Involved!
Service Opportunities
We hope you're healthy and staying safe! Below are some fun ways to keep busy at home by advocating for our environment. In difficult times like these, it's so important to keep ...
Grades of Green's LAUNCH Project Toolkits are great for teachers and students and include teacher-ready materials and guides to use in the classroom. Toolkits are also designed to put the students ...
Over the course of the 2021/22 School year, student teams will create their own project around an eco-topic. They will become experts on an environmental issue as they: identify a climate problem, ...
Educational Activities
Sign Up for Our Newsletter
Stay up-to-date with the latest service opportunities and events in your area!