Explore Our Nonprofit Partners
Explore Our Nonprofit Partners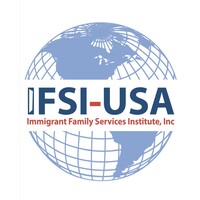 Immigrant Family Services Institute (IFSI)
Morgan Sutton , Volunteer Liaison
1626 Blue Hills Ave
Mattapan, MA 02126
msutton@ifsi-usa.org
857-251-9806
About
IFSI is a non-profit organization based in Massachusetts committed to improving the lives and increasing the opportunities for recent immigrants and their families.
Although IFSI targets the whole family structure and has programs for everyone, one of the focuses is on providing a space for kids to learn. For children aged 4 through high school, IFSI offers an after-school program where students come on Zoom to receive help with their homework and connect with other students their age. We also offer enrichment activities for our kids such as music lessons, dancing, fitness, art, bookclub and coding club.
Although IFSI began as an in-person program, we have been operating virtually due to COVID-19 and have found a way to use Zoom to connect virtually with our students. All volunteering opportunities are also currently virtual.
Learn More
Watch a video about Immigrant Family Services Institute (IFSI)!
Get Involved!
Service Opportunities
Work one-on-one with a child to help build skills and confidence after school or on Saturday afternoons. Develop rewarding personal relationships and be a part of a student's musical growth and ...
Educational Activities
Create the Change® partners with nonprofit organizations that we believe offer age-appropriate service opportunities for youth and families. All of our partners sign a collaboration agreement promising to provide age-appropriate activities in a safe environment.
Create the Change® does not run, host, or facilitate the service opportunities seen here, nor are we responsible in any way for the management (financial or otherwise) of the organizations we feature.
Always be sure to do your own research on the nonprofit organization and service opportunities available to make sure it's a good fit for you before getting started. You may find the organization's contact information on their profiles.
Sign Up for Our Newsletter
Stay up-to-date with the latest service opportunities and events in your area!