Disclaimer - Create the Change® partners with nonprofit organizations that we believe offer age-appropriate service opportunities for youth and families. All of our partners sign a collaboration agreement promising to provide age-appropriate activities in a safe environment. Create the Change® does not run, host, or facilitate the service opportunities seen here, nor are we responsible in any way for the management (financial or otherwise) of the organizations we feature. Always be sure to research the nonprofit organization and service opportunities available to make sure it's a good fit for you before getting started. You may find the organization's contact information on their profiles.
Be a voice for animals in need!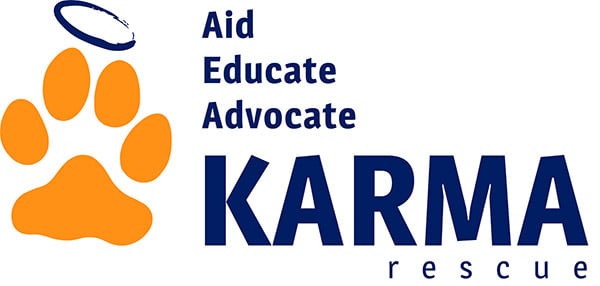 Description
Be a voice for those who can't speak for themselves - educate your community about humane animal treatment and how to make an immediate impact on the unhoused animal overpopulation problem!
What's Needed To Complete
1) Access to the internet to do initial research 2) Cell phone, tablet or digital camera to record video OPTIONAL: Free iPhone/iPad or android video editing apps found in iTunes and/or Google Play stores.
Whose Help Is Required
Some adult help may be required, but for those technologically capable, this activity can be done especially by high school kids with minimal adult involvement!
Special Requirements
This is an activity specific to middle and high school students with the videos intended to reach vulnerable communities where education is critical to help reduce the unhoused animal population and teach more humane habits.
How It Makes A Difference
Did you know last year 30,000 dogs were taken into Los Angeles shelters? Education is critical to addressing the companion animal overpopulation problem and empowering people of all ages to make an immediate impact on the community. In making a video that helps provide that education, you are helping solve this important problem!
Where to Serve
From Home/Anywhere*
Instructions
1. Pick an animal welfare topic that appeals to you. For example: Save a Life - Adopt Don't Shop Reduce # of unhoused Pets - Spay/neuter is Cuter Shelter (older and/or special needs) Dogs Make Great Pets Too Be an Animal Advocate - Volunteer, Foster, Rescue today! Proper Pet Care = Happy, Healthy Fido 2. Research your topic. Pick three main points to communicate in the video. 3. Storyboard your video. Layout facts to support your three main points. Total time for your video should be no more than 60 seconds. 4. Gather images. Take pictures (or find online) to illustrate/support your key facts. If you have a pet, include them. You can make your point by telling your pet's story. 5. Film. Have someone hold your phone/camera or set it up in a stationary location to film. Hold up pictures at the appropriate point. 6. Review and re-film, as necessary, until you are happy with your results. 7. This next step is very important and cannot be skipped. Email the video to Karma Rescue for approval. You can send the video to: mailto:volunteer@karmarescue.orgvolunteer@karmarescue.org. Once we give the ok, post to Tik Tok, Instagram, and Facebook to your personal networks asking them to share. Tag local animal rescues to post on their social media platforms too! When posting your video, tag Karma Rescue using these handles: Instagram: @karmarescueorg Twitter: @KarmaRescue Facebook: Karma Rescue BONUS: Instead of filming with pictures in hand, download a FREE android app like "CAMU" or "SNAPSPEED" (found in Google Play store) for a simple way to combine your video and photos, as well as add text. (Similar apps can be found in iTunes for iPhones, iPads, etc.) Create your video according to the instructions provided. Then post your video to social media, tagging Karma Rescue. You can also email us at mailto:volunteer@karmarescue.org" target="_blank" rel="noopenervolunteer@karmarescue.org
Register with us...see your impact - get an account - access to all info...track of all doing.

Find your Match
Worem ipsum dolor sit amet,
consectetur adipiscing elit.
Etiam eu turpis molestie.

To Know What's New
Worem ipsum dolor sit amet,
consectetur adipiscing elit.
Etiam eu turpis molestie.

To Get Ideas
Worem ipsum dolor sit amet,
consectetur adipiscing elit.
Etiam eu turpis molestie.

To Find Helping Hands
Worem ipsum dolor sit amet,
consectetur adipiscing elit.
Etiam eu turpis molestie.