Disclaimer - Create the Change® partners with nonprofit organizations that we believe offer age-appropriate service opportunities for youth and families. All of our partners sign a collaboration agreement promising to provide age-appropriate activities in a safe environment. Create the Change® does not run, host, or facilitate the service opportunities seen here, nor are we responsible in any way for the management (financial or otherwise) of the organizations we feature. Always be sure to research the nonprofit organization and service opportunities available to make sure it's a good fit for you before getting started. You may find the organization's contact information on their profiles.
Blankets Needed (store-bought, hand-made or no-sew)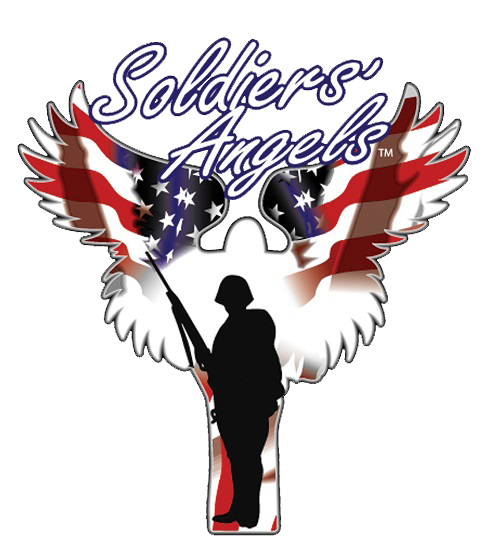 Description
A blanket may seem like a simple gift but think how much warmth and comfort your favorite blanket provides for you when you are cold or lonely. Let's share that cozy feeling with veterans and deployed service members! Soldiers' Angels is collecting NEW blankets of any kind (store bought, handmade, no-sew, etc.) to distribute to veterans in VA Hospitals and ship to deployed service members. Although not required, feel free to include a thank you card attached to the blanket. If you choose to send a note of thanks, it's best if it's a postcard or other card not in an envelope, so that our staff can review the card. We will do our best to keep the cards with the blankets once we receive them, however, if your cards are separate from the blanket or in an envelope, there's a higher chance they will get separated during our receiving process as we will have to open and read each card.
What's Needed To Complete
We will take new blankets purchased from a store and we will also take handmade blankets of any kind quilted, sewn, crocheted, knitted, no-sew, etc. The only blankets we will not accept are used blankets. Twin-size blankets preferred.
Whose Help Is Required
For shipping
Special Requirements
None
How It Makes A Difference
Blankets offer care and comfort for hospitalized veterans during a time when they may be facing fear and hopelessness. Your donation of a blanket will make a tremendous impact on the life of a hospitalized veteran.
Where to Serve
From Home/Anywhere*
Instructions
Arrange to buy new blankets purchased from a store or make handmade blankets. . You can do alone or coordinate a collection drive in your community. If you are organizing a collection drive, you can Click here to download a PDF version of the flyer directly to your computer: https://soldiersangels.org/wp-content/uploads/2021/06/Blanket-Drive-Flyer-8.5-x-11.pdf" target="_blank" rel="noopener noreferrerSoldiers' Angels Blanket Drive 8.5? x 11? flyer. To receive a shipping address for your blankets, please email mailto:InKind@soldiersangels.org" target="_blank" rel="noopener noreferrerInKind@soldiersangels.org. We will do our best to connect you with one of our representatives that is closest to your location to help keep shipping costs down, but there is no guarantee how close that representative will be to your location. If you live in or near San Antonio, stop on by our office and drop off your donation whenever you are ready. 2895 NE Loop 410, Suite 107, San Antonio, Texas 78218 Please let us know you learned about this activity through Create the Change® ® ® ®. Print, complete and submit the donation form with your blanket(s). If you would like to receive a tax receipt for your donation, please include a piece of paper in each box that includes the name and information of the person (or company representative) the tax receipt should be addressed to. We will need their name (and company name, if applicable), address, phone number, and email address.
Please Create An Account To View All Service Opportunities
Register with us...see your impact - get an account - access to all info...track of all doing.

Find your Match
Worem ipsum dolor sit amet,
consectetur adipiscing elit.
Etiam eu turpis molestie.

To Know What's New
Worem ipsum dolor sit amet,
consectetur adipiscing elit.
Etiam eu turpis molestie.

To Get Ideas
Worem ipsum dolor sit amet,
consectetur adipiscing elit.
Etiam eu turpis molestie.

To Find Helping Hands
Worem ipsum dolor sit amet,
consectetur adipiscing elit.
Etiam eu turpis molestie.