Disclaimer - Create the Change® partners with nonprofit organizations that we believe offer age-appropriate service opportunities for youth and families. All of our partners sign a collaboration agreement promising to provide age-appropriate activities in a safe environment. Create the Change® does not run, host, or facilitate the service opportunities seen here, nor are we responsible in any way for the management (financial or otherwise) of the organizations we feature. Always be sure to research the nonprofit organization and service opportunities available to make sure it's a good fit for you before getting started. You may find the organization's contact information on their profiles.
Host a Donation Drive for unhoused Women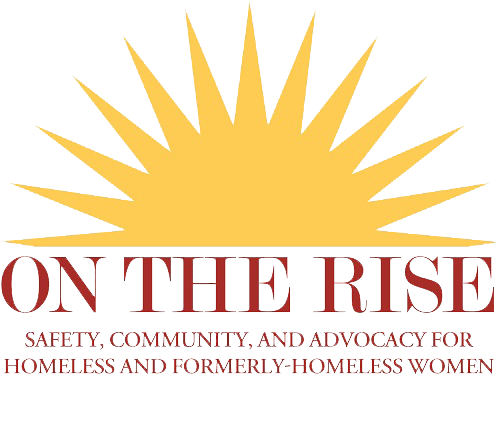 Description
Everyday items like shampoo, masks, toiletries, and clothes can be hard to access when you are unhoused. By hosting a donation drive to collect everyday essentials, you can make life a little easier for unhoused women in Cambridge.
What's Needed To Complete
1. Paper, along with a computer/printer or markers, to make flyers (Electronic flyers are great too, as is social media when it comes to getting the word out.) 2. Large plastic bins and/or cardboard boxes to collect toiletry items
Whose Help Is Required
Class, troop, or other group of like-minded kids (some adult involvement may be required to help with planning and drop off of collected items).
Special Requirements
Anyone of any age can help collect toiletries to help the women of On The Rise!
How It Makes A Difference
A warm shower. Sunscreen in the summer. A new toothbrush. Chapstick in the winter. We often don't realize how these little things can impact our days, but people living on the streets and in shelters deeply appreciate access to such items which typically aren't so easy for them to come by. By collecting toiletries that can be used by On The Rise in our work with unhoused women, you will be making some of these daily comforts available to women during their time of need.
Where to Serve
From Home/Anywhere*
Instructions
Decide when and where you will do your drive and follow the instructions provided. For more information on current needs or to schedule a time to drop off your donations, contact Maddie Porter, Development & Engagement Associate at maddie.porter@ontherise.org or call at (617) 497-7968 ex: 36. 1. Identify the items you plan to collect. Please consider collecting the following (see list below). Please note that we request you specifically collect travel size items where possible. You can also check our list of needed items http://www.ontherise.org/in-kind-needs/" target="_blank" rel="noopenerhere. Travel sized lotion and creams for body and hands Travel sized deodorant Regular sized shampoo, conditioner, and body wash Razors Sleeping bags Travel bags/backpacks Floss Chapstick Cleansing wipes Travel sized hand sanitizer Disposable masks New bras and underwear Tissues 2. Make signs and flyers letting people know you are collecting toiletries for unhoused women in Cambridge. Indicate how long you are running your collection (we recommend at least two weeks) and where items should be dropped off. 3. Put the signs wherever you are allowed to do so and where lots of people are likely to see them. Electronic flyers (sent via email) and social media can be other great ways to spread the word! 4. Tell your families and friends about it, and ask for their help in both getting the word out and collecting the donated items that come in. (We recommend checking and cleaning out your donation boxes at least once if you will be collecting items for more than one week.) 5. Collect your donation bins and boxes at the end of the collection period. 6. Drop off your donations (with a parent/adult's help, as needed) at On The Rise, 341 Broadway, Cambridge, MA 02139
Register with us...see your impact - get an account - access to all info...track of all doing.

Find your Match
Worem ipsum dolor sit amet,
consectetur adipiscing elit.
Etiam eu turpis molestie.

To Know What's New
Worem ipsum dolor sit amet,
consectetur adipiscing elit.
Etiam eu turpis molestie.

To Get Ideas
Worem ipsum dolor sit amet,
consectetur adipiscing elit.
Etiam eu turpis molestie.

To Find Helping Hands
Worem ipsum dolor sit amet,
consectetur adipiscing elit.
Etiam eu turpis molestie.