Disclaimer - Create the Change® partners with nonprofit organizations that we believe offer age-appropriate service opportunities for youth and families. All of our partners sign a collaboration agreement promising to provide age-appropriate activities in a safe environment. Create the Change® does not run, host, or facilitate the service opportunities seen here, nor are we responsible in any way for the management (financial or otherwise) of the organizations we feature. Always be sure to research the nonprofit organization and service opportunities available to make sure it's a good fit for you before getting started. You may find the organization's contact information on their profiles.
Indian Clothing Drive to Fund Indian Girls Education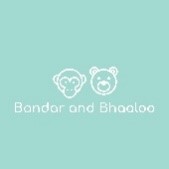 Description
Organize a Unique Clothing Drive and Help Educate Girls in India Do you have friends or neighbors who have Indian clothing that they'd like to donate for a wonderful project? Bandar and Bhaaloo repurposes slightly used Indian clothing to make stuffed animals to sell. 100% of profits are used to fund the high school education of girls in India. We use all types of Indian clothing (saris, lehenghas, cholis, salwar kameez, anarkali, kurtas, etc.) in all types of fabrics (silk, cotton, rayon, etc.) with embellishment (sequins, beads, embroidery) or plain. Your project would be to organize a clothing collection: find donors and arrange the pick-up (by you) or drop-off (to you) of the clothing. This activity requires organizational, communication and logistical skills networking to find donors in your area, deciding how to contact potential donors, sharing the Bandar and Bhaaloo story to engender interest and commitment, and figuring out how to collect the clothing. (Making an address list of donors in order for Bandar and Bhaaloo to thank them is not essential but would be nice.) This clothing drive could take place on one day or over the course of a couple of weeks. Once you've collected the clothing, we will arrange pick-up from you. We can use 10 items or 100!
What's Needed To Complete
Space for storage of donated clothing. Method of transportation if picking-up clothing from donors (vs. drop-off). Bags (paper or plastic garbage) to hold clothing.
Special Requirements
None
How It Makes A Difference
Donated Indian clothing is the foundation of our sewing projects. We make all our stuffed animals from repurposed Indian clothing. It doesn't take a lot of fabric to make an animal so an article of clothing goes a long way in helping achieve our mission of educating girls in India.
Where to Serve
From Home/Anywhere*
Instructions
Bandar and Bhaaloo to learn more about our mission and why a clothing drive is so important to us. Then develop your project plan and get started! Determine who to contact for donations. Develop your collection plan (be safe, social distance, and wear masks). Choose a day for your collection and let your donors know - will they drop off or will you collect? Create your storage space (capacity will determine how much clothing you decide to collect). Contact Bandar and Bhaaloo to arrange pick-up.
Please Create An Account To View All Service Opportunities
Register with us...see your impact - get an account - access to all info...track of all doing.

Find your Match
Worem ipsum dolor sit amet,
consectetur adipiscing elit.
Etiam eu turpis molestie.

To Know What's New
Worem ipsum dolor sit amet,
consectetur adipiscing elit.
Etiam eu turpis molestie.

To Get Ideas
Worem ipsum dolor sit amet,
consectetur adipiscing elit.
Etiam eu turpis molestie.

To Find Helping Hands
Worem ipsum dolor sit amet,
consectetur adipiscing elit.
Etiam eu turpis molestie.