Disclaimer - Create the Change® partners with nonprofit organizations that we believe offer age-appropriate service opportunities for youth and families. All of our partners sign a collaboration agreement promising to provide age-appropriate activities in a safe environment. Create the Change® does not run, host, or facilitate the service opportunities seen here, nor are we responsible in any way for the management (financial or otherwise) of the organizations we feature. Always be sure to research the nonprofit organization and service opportunities available to make sure it's a good fit for you before getting started. You may find the organization's contact information on their profiles.
Join our Letter Writing Team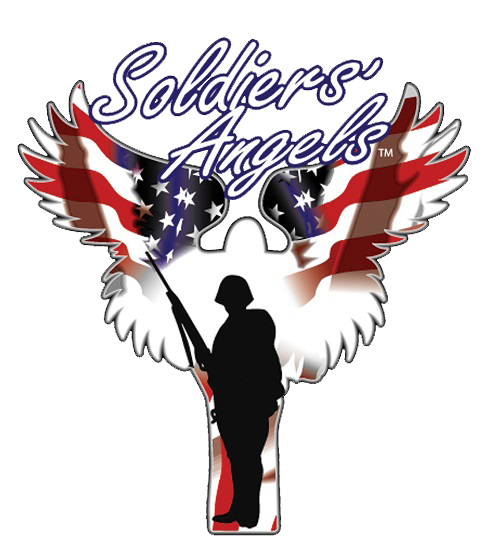 Description
Write letters to deployed Soldiers, Sailors, Airmen, Marines or Guardsmen! Bring a piece of home to someone far away from their family and friends.
What's Needed To Complete
1. Pen or Pencil (or letters can be typed and printed out on a computer) 2. Paper 3. Envelope 4. First class postage stamp
Special Requirements
Any age child may participate with Soldiers' Angels Letter Writing Team, but we ask that an adult over the age of 18 register and work with the child.
How It Makes A Difference
Most service members enjoy hearing their name called during mail call, to learn that a card, letter or package from home has been mailed out for them. A great way to express this impact - a quote from a letter recipient: "I want to start out by telling you what a great feeling it is to open a letter from someone you have never met before and to feel so loved by a complete stranger...Thank you for all that you do." Your letter may be the much-needed bright spot in a soldier's day!
Where to Serve
From Home/Anywhere*
Instructions
Register here as a Team Angel or feel free to contact our Director of Volunteer Services, Susie Turner, at sturner@soldiersangels.org or by phone (210) 245-9885 to get started. 1. Register as a Team Angel through the Soldiers' Angels website: http://www.soldiersangels.org" target="_blank" rel="noopenerwww.soldiersangels.org. If a minor, a parent or guardian will need to do so. (Registration is done through the red volunteer button on the website.) 2. During the registration process, parent/guardian is asked to set up a recurring donation of at least $1 a month. (This is used to defray the cost of our system used to track volunteers and their activities.) 3. After the registration is approved, log-in and request to receive the name and address of a deployed service member. 4. Once you obtain a name and address, sit down and write your letter (or type it and print it out on a computer). 5. Prepare the envelope with the name and address, as provided. 6. Mail the letter. 7. Report your great work! There is a place to report, listed with name and address information. (You are asked to report the number of letters, the amount of time given to your letter writing and the cost.) 8. If interested in bringing a smile to another soldier, pick up another person/name to write to!
Please Create An Account To View All Service Opportunities
Register with us...see your impact - get an account - access to all info...track of all doing.

Find your Match
Worem ipsum dolor sit amet,
consectetur adipiscing elit.
Etiam eu turpis molestie.

To Know What's New
Worem ipsum dolor sit amet,
consectetur adipiscing elit.
Etiam eu turpis molestie.

To Get Ideas
Worem ipsum dolor sit amet,
consectetur adipiscing elit.
Etiam eu turpis molestie.

To Find Helping Hands
Worem ipsum dolor sit amet,
consectetur adipiscing elit.
Etiam eu turpis molestie.