Disclaimer - Create the Change® partners with nonprofit organizations that we believe offer age-appropriate service opportunities for youth and families. All of our partners sign a collaboration agreement promising to provide age-appropriate activities in a safe environment. Create the Change® does not run, host, or facilitate the service opportunities seen here, nor are we responsible in any way for the management (financial or otherwise) of the organizations we feature. Always be sure to research the nonprofit organization and service opportunities available to make sure it's a good fit for you before getting started. You may find the organization's contact information on their profiles.
READ for SEEDS Read-a-Thon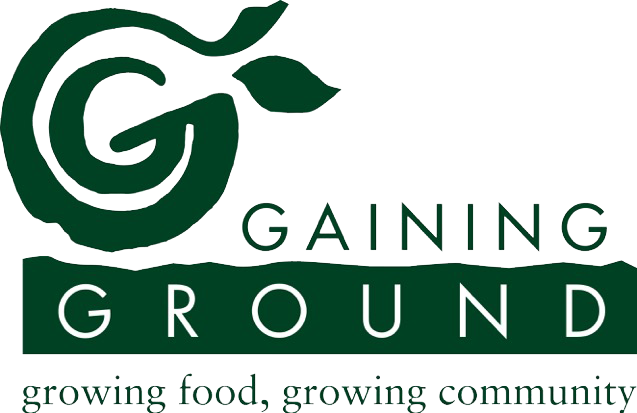 Description
For more than 20 years, students have helped fight hunger by participating in our Read for Seeds program. This is an annual read-a-thon that links fundraising, education, and community action.
What's Needed To Complete
A good book or two (or more!); pledgers, a reading log and pledge form
Whose Help Is Required
An adult will need to support the reader with the collection of pledges and the final donation to Gaining Ground.
Special Requirements
It might be helpful if your parent/guardian uses Venmo or PayPal to collect your pledges and then donates online or by check for the entire amount collected.
How It Makes A Difference
The funds raised through your reading help Gaining Ground purchase organic seeds for our hunger relief program. Read for Seeds pays for almost 70 percent of the seeds needed to grow 60 different vegetables annually. Since its inception, Read for Seeds has raised more than $120,000 and helped buy the seeds to grow almost a half million pounds of organic produce for hunger relief. All produce raised by Gaining Ground is donated to meal programs and food pantries, serving those experiencing food insecurity throughout the Boston Metrowest area.
Where to Serve
From Home/Anywhere*
Instructions
Ask your parent/guardian if you can participate in the Read for Seeds program to support Gaining Ground as well as your love of reading. Once you have your parent/guardian's approval, consider asking friends from your school and community; siblings, cousins, neighbors, and grandparents to join you in this FUNdraiser! Set a start and end date. Watch the https://vimeo.com/513982906video at the link about Gaining Ground so you understand the impact that you will make in supporting this nonprofit farm. Download the reading log and pledge form https://drive.google.com/file/d/1zb6MK3cwhpZluj9NZQTYHwv-XjK15jBs/view?usp=sharingHERE. Ask friends, family and neighbors (in person or through email, social media or phone) to pledge money for each page you read before your end date. At the end of your read-a-thon, report back to each of your sponsors letting them know how many pages you read and how much they owe you for your community service. For example, if you read 50 pages and they sponsored 10 cents a page, they make a donation of $5.00. If you have any questions about the Read for Seeds program, please contact Gaining Ground at mailto:Allison@gainingground.orgoffice@gainingground.org. Once you have collected all your pledges, you can donate directly to Gaining Ground by check or http://www.gainingground.org/support-usonline. This amount is fully tax-deductible and Gaining Ground will mail or email a tax receipt. If donating by check, please put -Read for Seeds in the memo line, and make it payable to Gaining Ground. Mail or submit to: Gaining Ground Attn: Read for Seeds 341 Virginia Road Concord, MA 01742
Please Create An Account To View All Service Opportunities
Register with us...see your impact - get an account - access to all info...track of all doing.

Find your Match
Worem ipsum dolor sit amet,
consectetur adipiscing elit.
Etiam eu turpis molestie.

To Know What's New
Worem ipsum dolor sit amet,
consectetur adipiscing elit.
Etiam eu turpis molestie.

To Get Ideas
Worem ipsum dolor sit amet,
consectetur adipiscing elit.
Etiam eu turpis molestie.

To Find Helping Hands
Worem ipsum dolor sit amet,
consectetur adipiscing elit.
Etiam eu turpis molestie.