Disclaimer - Create the Change® partners with nonprofit organizations that we believe offer age-appropriate service opportunities for youth and families. All of our partners sign a collaboration agreement promising to provide age-appropriate activities in a safe environment. Create the Change® does not run, host, or facilitate the service opportunities seen here, nor are we responsible in any way for the management (financial or otherwise) of the organizations we feature. Always be sure to research the nonprofit organization and service opportunities available to make sure it's a good fit for you before getting started. You may find the organization's contact information on their profiles.
Sneaker Drive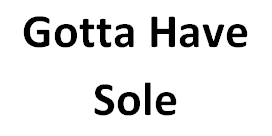 Description
Hold new sneaker and new sock drives at your school, after-school club, like Girl Scouts or Boy Scouts, and your religious schools. The new sneakers and socks will be given to children living in unhoused shelters near your community. These sneakers and socks will make it easier for kids to have sneakers that fit them so they can go to school, play sports, and have fun outside!
What's Needed To Complete
1. A Donation Box: Collection boxes are sturdy and reliable cardboard boxes or plastic bins. You can even decorate your collection box! 2. Brochures from Gotta Have Sole that explain where these socks and sneakers are going. You can print these from GottaHaveSole.org
Whose Help Is Required
Some help from Mom, Dad or a grown-up is required.
Special Requirements
None
How It Makes A Difference
It is very important to us to have young children get involved so that you can see how much you can help people in need. Your collecting new sneakers and new socks for us will make it possible for us to give more children the footwear they need to be able to go to school and have fun after school!
Where to Serve
From Home/Anywhere*
Instructions
Visit our website for details including a list of possible items to include in a basket here. Follow the instructions provided. For questions, contact Mariann Bucina Roca at mariannbucina@fobh.org or (617) 942-8671. 1. Grab a basket or pick one up at a craft store. 2. Figure out which household items you will put in your basket. You can download our flyer containing a list of possible items https://www.fobh.org/wp-content/uploads/2018/04/Gift_Baskets_Flyer_New2018.pdf here. Your basket can include things like cleaning supplies, bathroom toiletries, sheets, towels, essential kitchen items, etc. (Please note that all items should be new, as this makes the gift even more special.) You may want to set a budget for your basket and calculate which items best fit in your budget. If you are doing this with a class, Scout troop, sports team or other group, you may want to assign each person to bring a different item from your list. Please remember, no matter what you choose, your gifts will transform someone's new place into a warm, welcoming home! 3. Once you have all the items you will include, assemble your basket. Be sure to include a nice "Welcome Home" note too. They mean a lot to the people who receive them! 4. Once your basket is ready, contact John at the Southampton Emergency Shelter to set up a drop off time: John Comaschi, In-Kind Donations Coordinator Southampton Emergency Shelter 112 Southampton Street Boston, MA 02118 (617) 534-6130 *This can also be a great activity for a class, Scout troop, after school program, youth group, etc. Consider having each person bring one or two items and see how many baskets you can assemble with the donated items!
Please Create An Account To View All Service Opportunities
Register with us...see your impact - get an account - access to all info...track of all doing.

Find your Match
Worem ipsum dolor sit amet,
consectetur adipiscing elit.
Etiam eu turpis molestie.

To Know What's New
Worem ipsum dolor sit amet,
consectetur adipiscing elit.
Etiam eu turpis molestie.

To Get Ideas
Worem ipsum dolor sit amet,
consectetur adipiscing elit.
Etiam eu turpis molestie.

To Find Helping Hands
Worem ipsum dolor sit amet,
consectetur adipiscing elit.
Etiam eu turpis molestie.